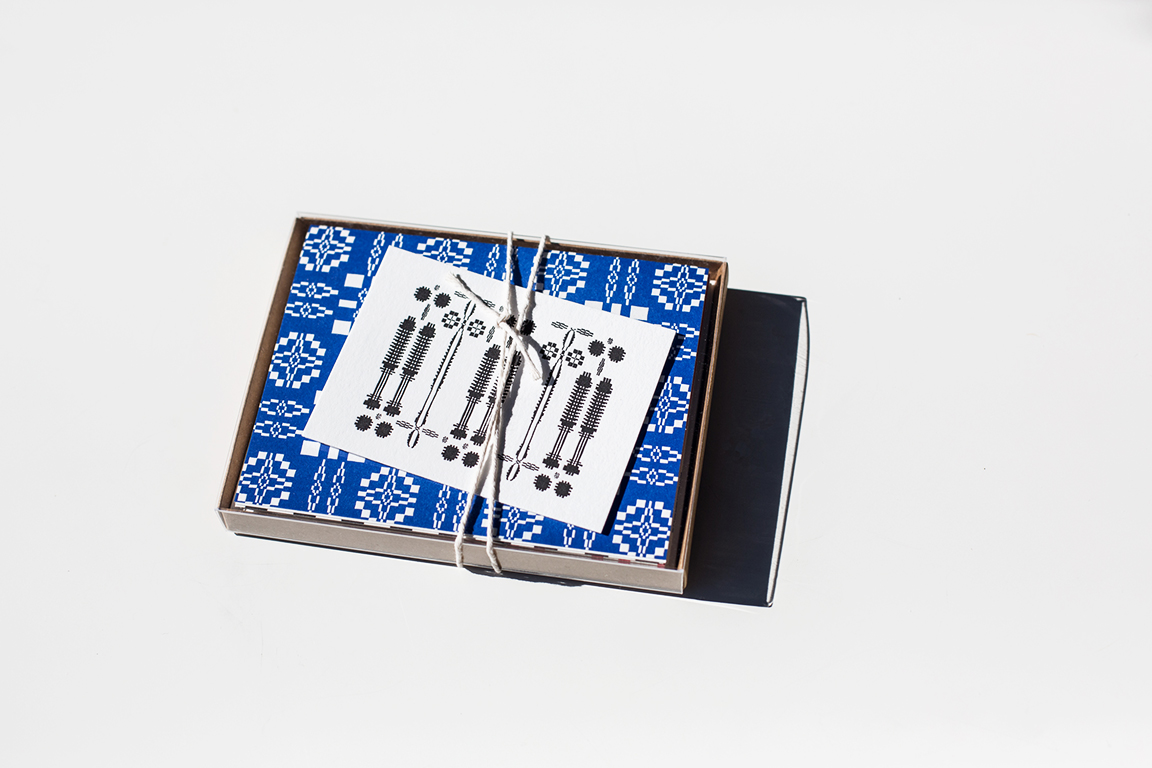 Paper & Pattern Card Set
Each of the 6 cards and envelopes in this limited edition set feature a different pattern that was originally created by Ace & Jig for one of their woven textile garments. All of the patterns in this set were translated, illustrated, and printed by hand on our Vandercook Sp-20. Each envelope features an envelope liner with a different pattern so there are 18 printed patterns total!
We believe part of the beauty of Ace & Jig's clothing is its infinite ability to be layered and mixed in with other patterns. We encourage you to treat these cards in the same way. Play around, mix and match, you might discover something you never thought you'd love!
A2 Dimensions: 4.25" x 5.5"

100% Cotton Soft White Cover Paper

Letterpress Printed

Blank Interior
sold out